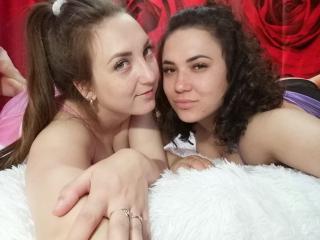 we're MarshaMay!
What's going on sweet stuff?
We're a couple of hot blooded 19 year olds and we love sex but only if we know somebody is watching. We've been thinking about getting nasty for you. Our limber female bodies are ready to ravish you. Come on our velvet tongues.
Private session? How about it handsome?
Age: 19
Sex: female
Favorite Position: any
Preference: Bisexual
Ethnicity: European
Eye Color: Black
Height: 168
Hair Color: Brown hair